Welcome To MoneyBusiness!
The Debt Trap
27th November 2009
It has been 10 days exactly since my last post and as usual a lot is going on in the world of finance and business. Firstly, it is Black Friday and I'm pretty sure the likes of Walmart and Best Buy are overcrowded with consumers looking for a good holiday saving on laptops, big screen tvs etc. I wonder though if these will be purchased on a cash basis or will credit cards be whipped out. While pondering on that, I am on the other side of the world in the far east. Another crisis of its own has emerged here since yesterday. Read More >>
Festive Deals For Frugal Spending
17th November 2009
December is just around the corner and for most of us that means the holiday season is coming. Now with the economy going the way it is going, most of us having no jobs, or that much cash to spend, we're all looking for the best deals around to spend wisely on Christmas gifts. I for one was not going to get any Christmas gifts however, my wife reminded me of how certain family members below the age of 10 would take it rather hard, so I got to searching and finally came up with an idea. Read More >>
Credit Counseling
11th November 2009
There are those who refer to credit counseling as debt counseling. It is the same thing so do not get confused. Mostly it is in the United Kingdom and South Africa where they refer to it as debt counseling. What is credit counseling anyway? It involves educating consumers on how to avoid taking on debt that they cannot repay in the long run and help them solve their debt problems they face. Debt counselors will teach you how to manage your finances and stay out of the debt trap. Read More >>
Under 30 CEOs
4th November 2009
With the new year 2010 fast approaching it will soon be time to make new resolutions. Most people I have spoken to are thinking of starting a business or become entrepreneurs. Now it is no secret that we are in an age where working for yourself is a road to much more financial success and freedom than working for someone else. With that in mind I have decided to find the best sites on the web that offer entrepreneurial advice, tools and information over the next month and as I find the really good stuff, I will be sharing with moneybusiness readers. Read More >>
How To Cede A Policy
29th October 2009
I sincerely admire the many entrepreneurs who manage to grow their businesses with very little resources and never having to borrow or get bank loans. However, not all of us can pull it off. For those of us who just do not have enough resources and need loans, nowadays the banks and financial institutions require some kind of collateral from the borrower. As the loan industry has evolved the options on what to offer as collateral have also evolved. Read More >>
Money, Is It The Root Of All Evil?
19th October 2009
I always wondered about the saying "Money is the root of all evil". Many claim it came from the Bible verse Timothy 6:10. So being the curious lad I am I went over to take a look because my logical told me money in itself is simply paper. How could it be evil? The correct words are "The love of money is the root of all evil". Okay so what's this got to do with anything? Today I thought to share some words on the recent "balloon boy" incident and what's going on since then. Read More >>
The Audacity Of Bankers!
14th October 2009
In as much as the song of the recession being caused mainly by the subprime problem and greed being the root of that, I was angered when I was watching a popular news channel on their business segment. Angered? Yes that's right. Downright angered. Why? Despite all the world has been through and the many lives of ordinary people ruined, the banks received massive bailouts from governments in the so-called developed nations. Who pays for that money? The ordinary citizens. So like I talked about in my post titled "Other People's Money!" the bank didn't have to fork out any money to save themselves. You might be asking so what? Here's the thing..... Read More >>
My Entrepreneurial Lessons: Part I
13th October 2009
The current recession saw a lot of people find themselves on the unemployment line. Although I chose to take a package and leave, I could be considered a victim of the economic downturn. However, instead of get depressed about it I was very excited because for four years I was exploring the world of entrepreneurship already. So when it was crunch time, I was quite happy to leave. The road as a small business owner however, has not been rosy and I learn something new everyday. This is the first in a seven part series of lessons on the key lessons I have learned that I believe every entrepreneur should know. Read More >>
How can you relate a debt free life with financial stability?
9th October 2009 (Guest Post By David Nikson)
A debt free life is undoubtedly related to your financial stability. This is because if you don't have debts, you are regarded as financially well off. And even if you have debts and they are not causing much of a financial stress, it shouldn't be much of a pain. However, there are times when a debtor has to run from pillar to post to arrange for funds that can pay off debts. If you are in such a situation, you are not financially stable. In fact, financial stability in that case is a far cry. Read More >>
Other People's Money!
6th October 2009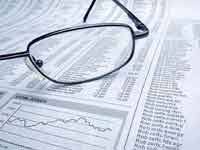 It seems to me that the average person's financial knowledge is always half the story. Why? Well I came up with the concept OPM, which stands for Other People's Money. Now the reason I say our financial knowledge is half the story is because we know that to buy a house, which most of us cannot afford anyway, we need to get a mortgage loan. That is someone else's money, namely the bank. The same goes for buying a car. The same goes for getting a student loan, credit card and any other form of debt you can think of. So the point is we know to "advance" we need to use other people's money. But what we seem not to know is how to use the OPM concept to get wealthier. Read More >>
Can We Afford The Future?
2nd October 2009
I remember saying in one of my posts that the only way our government will cure deflation is with inflation. I had a reader who sent me emails up in arms about that statement. Now just this week the Fed Vice Chairman, Donald Kohn, announced that the Fed may raise interest rates soon while the economy is still weak. His exact words are quoted as "Tightening (monetary policy) while there's still slack in the economy is something that we have to do every time." Read More >>
30 Business Ideas In 30 Days
2nd October 2009
Phew!!! Finally, the ebook I author with my co-author is finally released and on the market. It was a tideous journey to finalize the book while parenting a newborn, juggling other business commitments and trying to maintain a blog. By the way in September I neglected my readers :-( However, the ebook is out now so I'll be giving you guys way more attention. So what's the hype about the book? Read More >>