Finance Tid Bits
Under 30 CEOs
4th Noveber 2009
With the new year 2010 fast approaching it will soon be time to make new resolutions. Most people I have spoken to are thinking of starting a business or become entrepreneurs. Now it is no secret that we are in an age where working for yourself is a road to much more financial success and freedom than working for someone else. With that in mind I have decided to find the best sites on the web that offer entrepreneurial advice, tools and information over the next month and as I find the really good stuff, I will be sharing with moneybusiness readers.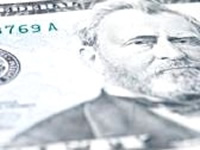 One lesson I have personally learned on my quest to build my own business empire is that the internet is an extremely powerful and useful tool, if used correctly. However,even the most seasoned of internet users can fall prey to information overload.
To this end I want to share with all my readers and fellow entrepreneurs useful sites and tools over the next month. I recently came across a useful site with very useful articles for entrepreneurs. The site interestingly enough is called Under 30 CEOs. Now I turned 30 this year so there goes the under 30 part, but it is still very useful for entrepreneurs of all ages.
To visit and check out this site got to under30ceo.com.
"The possession of knowledge does not kill the sense of wonder and mystery. There is always more mystery." - Anais Nin
Comments (3):
Gerry Says: I checked it out. Lots of nice articles on entrepreneurship, travel and lifestyle. Thanks for sharing | 11.04.2009 |
Paul Says: I like it! | 11.04.2009 |
Nathan Says: I've just stumbled it. Thanks for the link it is indeed a useful tool | 11.04.2009 |
Add Comments Here: