Disclaimer
MoneyBusiness.co.nr Disclaimer
My advice is simply that, advice. I have been through some financial hardships in my life and I learnt only after the second bout of bad debt that I could actually control my financial future. Firstly, I learnt that money did not have to control me. In fact to achieve real financial success you must be a master not the other way around. If money is your master then you will end up in trouble.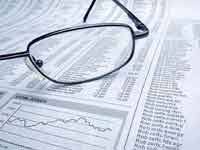 I offer advice for free based on my experiences of the past, present and my plans for the future. I do not advise my users on financial matters I have not researched or have not found out facts on. I am here to help as many millions of people as possible.
My aim is to teach lots and lots of people worldwide to be smart and financially intelligent consumers and hopefully if they have the correct and sufficient knowledge then no one can take advantage of them and try and rob them of their hard earned cash.
A lot of people take on loans hoping that the lenders and bankers will give them all the information they need to know. However, lenders and banks are out to make money and they want to maximise profit so usually if you do not know the details of what you are getting yourself into, they will push you to take options in which they can benefit. I learnt the hard way that my banker was not expressing all the options available to me simply because I was not aware. Ignorance is costly!
This is a disclaimer to say that guys I am here to give you advice but it does not necessarily mean that whatever is in this blog will have the same results for everybody. We all go through similar experiences financially but no two people's situations are ever exactly the same because we all have different circumstances. However, since the situations are similar the advice is somewhat general and therefore can have similar results for different people but there are no guarantees.
I hope though that everyone who reads this blog can benefit from the information on this blog in one way or another. However, I can't guarantee your results.
Feel free to contact me using this form.