Recent Posts
Recent Posts On MoneyBusiness
It may seem like over-kill especially considering there is an archive section already to organize all posts written on MoneyBusiness. Well not actually. I've received numerous emails from my readers saying that even though there is an rss feed and an archive section, when on the blog they'd like to quickly browse the most recent posts. Some said it doesn't make sense but hey, what my readers want my readers shall get! If you are interested in the titles you see down here then subscribe to my rss feed too and get all the latest information and news on money, finance, business, personal finance and more.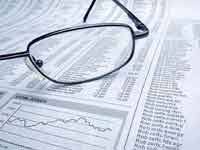 Remember here I usually only list up to ten of the latest article in descending order. I start with the latest and last post going down. If you would like to see a list of all articles posted on MoneyBusiness then go to the archives section.
Feel free to contact me using this form.