Finance Tid Bits
The Debt Trap
27th November 2009
It has been 10 days exactly since my last post and as usual a lot is going on in the world of finance and business. Firstly, it is Black Friday and I'm pretty sure the likes of Walmart and Best Buy are overcrowded with consumers looking for a good holiday saving on laptops, big screen tvs etc. I wonder though if these will be purchased on a cash basis or will credit cards be whipped out. While pondering on that, I am on the other side of the world in the far east. Another crisis of its own has emerged here since yesterday.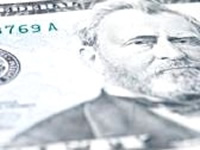 Our world economy has been designed in such a way that you and I need to be in debt in order for the economy to seemingly succeed. However, the problem has come in that because of our limited financial know how, we end up in financial trouble because of the misuse of debt. Well, apparently this is not limited to only individuals. Companies, even governments have also misused debt and this global economic recession is proving just how badly we all misunderstand the system. As Black Friday takes place in the US, I'm in the Middle East and the boom economy of the Emirate Dubai is going bust. That's right, giant corporation Dubai World that developed amazing real estate in the desert here has asked creditors to extend their repayment time on loans. Now that doesn't mean much except those loans are worth US$59 Billion.
So again, the seemingly successful emirate did not thrive on oil money but on debt. As the bubble bursts, they too find themselves in trouble. Now this news sent global stock markets plummeting downward. I keep wondering what will be next because clearly, just as we think things are recovering, there's always a new surprise in store.
As you celebrate Thanksgiving, remember the debt bubble always bursts so try not to swipe that credit card too much.
"When a man is in love or in debt, someone else has the advantage." - Bill Balance
Comments (5):
Kyle Says: I was very shocked about Dubai as I saw the news on CNN. I always thought they thrived because of oil money. Just goes to show how debt fooled the world | 11.27.2009 |
Pete Says: Interesting Kev. You are in the Middle East yet you are so aware of what's happening back home! I certainly won't spend a cent this Black Friday | 11.27.2009 |
Jim Says: Howdie! Do tell what you're up to in the Middle East. Yep it's Black Friday but I won't be buying anything this year | 11.27.2009 |
Fox Says: Well to get out of this recession and avoid a depression we need to spend and get into some debt inorder to stimulate the economy again. It's really about how that debt is managed not that we should avoid it all together | 11.27.2009 |
Kevin Says: I do agree Fox, however, the majority of people have only been taught half the story of how debt works and that's where the problem lies | 11.27.2009 |
Add Comments Here: